Post by Stiletto on Jul 9, 2014 1:27:02 GMT -5
Hello all!
There's been a persistent rumor online that Ocean would have made "Push-Over" available in the arcades as a Nintendo Super System game.
This rumor seems to be sparked by this advertising flyer: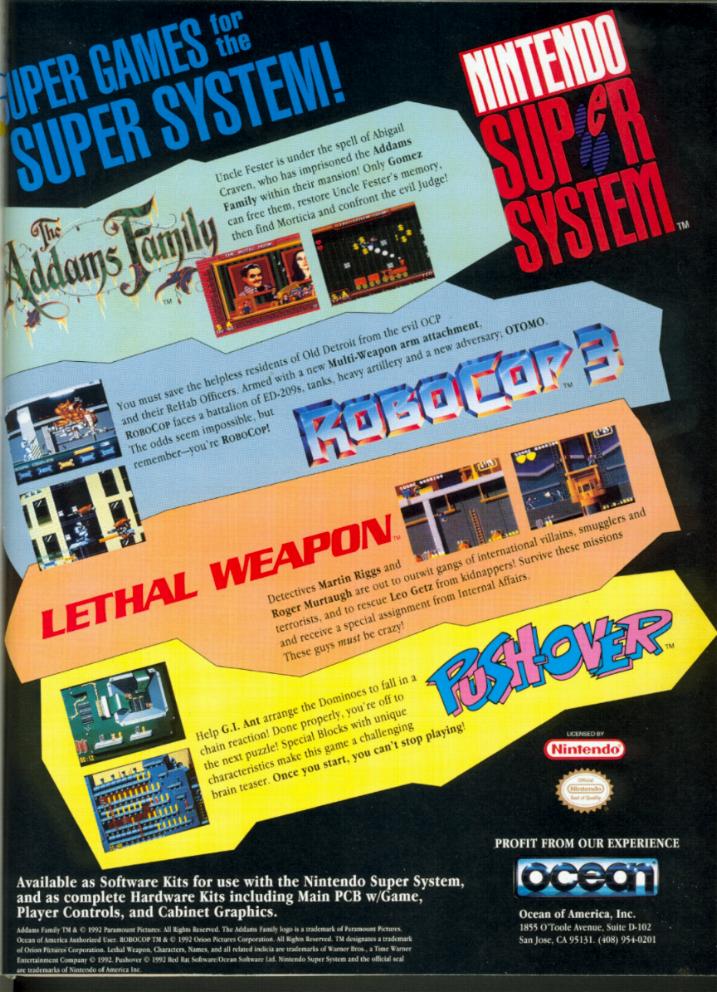 arcarc.xmission.com/Arcade%20by%20Title/Ninento%20Super%20System/snes-4game-ad.JPG
Which is believed to have played a part in this (ancient) list:
www.mikesarcade.com/cgi-bin/spies.cgi?action=url&type=info&page=NintendoList.txt
The list mentions "Red Rat Software, Ltd." as developer.
Can any ex-Ocean folks comment on this? The time period would have been 1991-1992. Given the twenty years that have passed since then, it appears that the situation was that "Push-Over" for the Nintendo Super System was announced but never released to manufacturing.
To the best of my knowledge, it has never seen the light of day (although the likelihood it's in any way different from the SNES game (Model: SNS-PV-USA/SNSP-PV-EUR) is extremely small). However, the others mentioned on the flyer have appeared in the hands of arcade collectors, you can even play them in MAME and other emulators if you legally own the cartridges/PCBs.
Thanks for any assistance you can provide.
- Stiletto